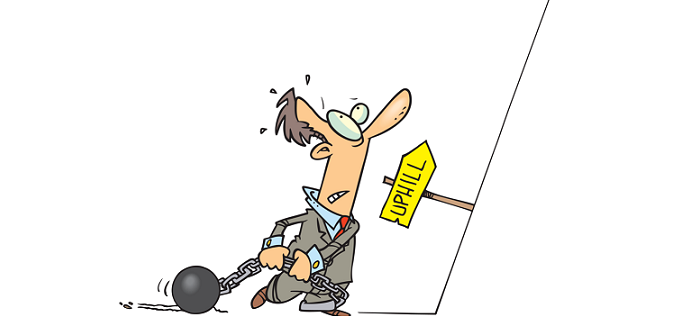 In perusing Insurance Business America, we came across the insurtech weekly news roundup. In the roundup, we came across this:
The coronavirus pandemic has underscored the need for insurers to modernize but fewer than 25% of the 200 largest global insurers have truly digitized their value chain.
It might be more helpful to the remaining 76 percent or more of the largest global insurers if value chain — or digitized value chain — were defined. Then the largest global insurers would have a better chance of knowing what they were supposed to have been doing.
Our main office is in Michigan. During Michigan winters, value chains are what we put on our tires when it snows. But according to Investopedia:
A value chain is a step-by-step business model for transforming a product or service from idea to reality.
Value chains help increase a business's efficiency so the business can deliver the most value for the least possible cost.
The end goal of a value chain is to create a competitive advantage for a company by increasing productivity while keeping costs reasonable.
The value-chain theory analyzes a firm's five primary activities and four support activities.
Investopedia goes on to explain the five primary activities and the four support activities. But we still think value chain sounds a little stuffy. And four bullet points and nine enumerated items still feels a bit too complicated to communicate something that could be said more clearly and succinctly.
Plain English
Call us crazy. But wouldn't it be easier to define value chain like this? Value chain connotes the activities needed to create a product or service and bring it to market. And if we did that, wouldn't it be easier to grasp the concept of digitizing our value chains if we said this? Digital value chain connotes the activities needed to create a product or service and bring it to market using computers and the internet.
If we simplified the language we use to explain things and if we used less jargon, it would be easier to facilitate collaborative synergies and to enable the various parties along the digital value chain to transition end-to-end functionalities as a way of architecting turn-key functionalities for all of our end-user constituencies and to exploit innovative metrics to revolutionize extensible distribution channels.
See what we mean? 😉
https://finys.com/wp-content/uploads/437263_PNG_by_ClipartOfcom.png
358
699
Mark O'Brien
https://finys.com/wp-content/uploads/finys-logo-color.png
Mark O'Brien
2022-06-27 07:00:20
2022-06-24 12:48:26
Don't Yank My Value Chain