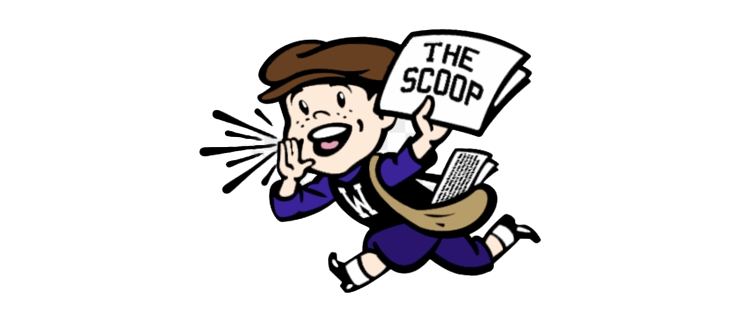 Sorry. We couldn't resist making the title of this post as sensational as possible. But we did find a headline that intrigued us. It was this, from Insurance Business America: "Wisconsin Supreme Court rules against insurance coverage for COVID losses:"
The Wisconsin Supreme Court ruled on Wednesday, June 1, that businesses are not entitled to insurance coverage for losses resulting from the COVID-19 pandemic and related public safety restrictions … "One may think of the business-income provision as indirect loss-of-use coverage, but that does not change the fact that a prerequisite for that provision is still a direct physical loss or damage."
And then we found the Supreme Courts of and Massachusetts and Iowa handed down similar rulings. Here's the intriguing part: Loss-of-income insurance can cover revenues lost due to property losses. Disability insurance can cover wages lost by individuals due to illness or injury. COVID-19 clearly didn't result in property damage. And few if any disability writers could have foreseen a global pandemic.
But the bigger question to us, it seems, is what happens when wages are lost due to governmental decisions to shut down entire segments of an economy? Wow. Talk about unforeseen circumstances.
Uncharted Territory
We've now been contending with COVID for about 28 months. That may seem like a long time. But the insurance industry works in mysterious ways. Developing insurance coverages at all requires huddling with actuaries, writing new products, testing them, rating them, underwriting them, pricing them, getting them approved by State DOIs, marketing them, selling them, and more. Compound all that with the vagaries of a global pandemic (or any other unforeseen disaster) and we're working without experience, to say nothing of maps, compasses, and guide dogs.
Yes, these court decisions against COVID losses seem harsh and heartless, at least as they pertain to the interests of policyholders. But they're learning experiences. We now know at least some of what we didn't know before the pandemic. We can apply that knowledge in anticipation of future eventualities and to write contingencies into protections and limits against future uncertainties.
The most consistent thing ripped from the headlines these days is uncertainty.
We're all doing our best to live with it.
https://finys.com/wp-content/uploads/255-2559199_kilimanjaro-extra-extra-read-all.png-removebg-preview.png
337
740
Mark O'Brien
https://finys.com/wp-content/uploads/finys-logo-color.png
Mark O'Brien
2022-06-13 07:00:53
2022-06-13 08:14:07
Ripped From the Headlines