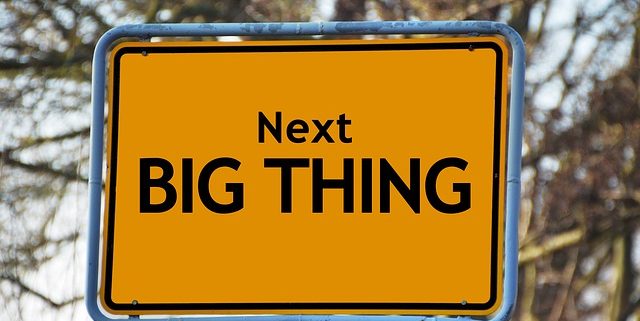 With everyone from consultants to analysts, from trade publications to software vendors, from insurtechs to FOMOs writing about the future of insurance, we started thinking we might be conspicuous by our absence. So, in the interest of living on the bleeding edge of insurance prognostication (don't worry … we have lots of styptic), here are our modest contributions to the burgeoning breadth and bulk of literature on the topic.
Prediction #1: Some Stuff Will Change
Given the evolving nature of technology and the ever-increasing rate of change, we can expect a veritable plethora of things to become increasingly prevalent. With IoT and Big Data bombarding us with more and more information for which we have to try and find uses, we'll figure something out. With IoT and Big Data feeding telematics devices and precipitating usage-based insurance, we'll see more individualized rates as standard personal-lines products, in particular, become ever-more commoditized. And with GPS and insurtechs breeding the pursuit of leisure in driverless cars, there are sure to be emerging market opportunities in life insurance, if not funeral insurance.
Prediction #2: Some Stuff Will Never Change
Given the immutable nature of an industry as highly regulated yet non-standardized as insurance, technology will never be adopted as fast as the consultants, the analysts, the trade publications, the software vendors, the insurtechs, and the FOMOs say it will. State DOIs and the NAIC will reduce the number of regulations by which insurers must comply right about the time Pee Wee Herman establishes the first colony on Mars. Implementations will still have to be conducted deliberately, carefully, and expertly. And software will still need to be tested to make sure it works as well as the consultants, the analysts, the trade publications, the software vendors, the insurtechs, and the FOMOs say it will.
The Moral of the Story
The ball on which we're all supposed to be keeping an eye is the present. We can keep the other eye on the future, of course. But there's work to be done right now. The prognosticators will continue to make a living by prognosticating. If there weren't a market for it, they wouldn't do it. But the rest of us in the industry still have to do what we do in the best interests of policyholders, or we'll all be out of business.
Who'd have thought ignoring The Next Big Thing might be the future of insurance?
https://finys.com/wp-content/uploads/place-name-sign-1647341_640.jpg
423
640
Mark O'Brien
https://finys.com/wp-content/uploads/finys-logo-color.png
Mark O'Brien
2019-06-17 07:00:59
2019-06-16 20:20:24
The Future of Insurance