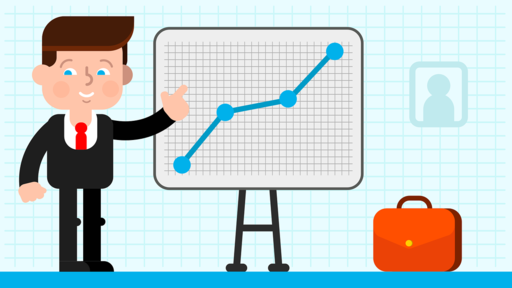 Based on some of our recent reading, there seems to be a disparity of opinions as they pertain to the employment market:
But those alarmingly bleak perspectives don't appear to be commonly held, let alone unanimous.
The Plot Thickens
In fact, according to a piece published by the United States Census Bureau in April of last year — "Older People Working Longer, Earning More" — the aging of the workforce and the rise of the millennials might not be so bad after all, particularly for the increasing numbers of  … uh … seasoned folks in said aging workforce.
Here's a sampling of comparative statistics in monthly wages alone:
17 percent for workers aged 14-24, a $245 increase from $1,431 to $1,676.
20 percent for workers aged 25-34, a $600 increase from $3,049 to $3,649.
32 percent for workers aged 35-44, a $1,254 increase from $3,939 to $5,193.
32 percent for workers aged 45-54, a $1,390 increase from $4,363 to $5,753.
41 percent for workers aged 55-64, a $1,629 increase from $3,928 to $5,557.
80 percent for workers aged 65-99, a $1,816 increase from $2,276 to $4,092.
So, what is there to learn from this seemingly conflicting information? In fact, much.
Cutting to Reality
This much is indisputable: There are demographic shifts taking place in all industries. In the insurance industry (and others), those shifts mean younger people — who are more familiar and comfortable with technology — will enter, and older people — who have the requisite domain knowledge and experience — will exit. But it won't happen all at once.
Because it won't happen all at once, there will be knowledge-transfer between those demographic groups. Technology in general and good systems in particular will abet that knowledge transfer, ensuring that the application of technology serves and is informed by the institutionalization of material domain knowledge.
Despite the best efforts of some to convince us there's a crisis-level shortage of capable insurance-industry personnel on the short-term horizon, it might be much ado about nothing.
As have generations before us, we'll just do our best to keep up with time and change. Chances are we'll be just fine.
https://finys.com/wp-content/uploads/Chart.png
288
512
Mark O'Brien
https://finys.com/wp-content/uploads/finys-logo-color.png
Mark O'Brien
2019-04-08 07:00:36
2019-04-08 12:32:40
The Decreasing Increase