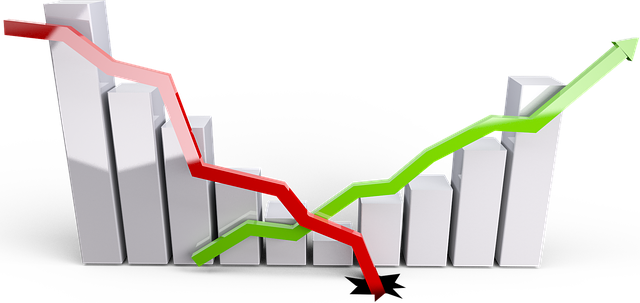 According to FinTech Global, this may not be the best time to be getting involved in insurtech. As of May, 2017, interest in insurtech was on the wane. Investments in insurtech were down more than 70 percent in the first quarter of 2017 vs. the first quarter of 2016. And here in North America, plumbing was looking like a better bet than insurtech:
The share of InsurTech deals in North America has been progressively decreasing since 2014, falling to only 37.7% in Q1 2017. The first quarter of the year also saw the overall amount invested in North American companies fall below the amount invested in their European peers for the first time, with $72.2m and $89.9m invested, respectively.
Yeah. It's a terrible time to be in insurtech … unless it's not.
Oops …
According to FinSMEs ("a fast-growing blog and represents a realiable [sic] and trusted source of information for would-be, young and established entrepreneurs, angel investors, venture capitalists, technologists, analysts, journalists and bloggers"), insurtech is going gangbusters. As of July, 2018, spending is up. Skepticism is down. And technology is about to … well … you might have to read this yourself:
Tech innovation never ceases to impress society and changes are happening at a very fast pace … Insurtech is still new to people, even though the insurance industry is one of the most common and popular financial businesses out there. Technology and insurance merged into one, creating this new concept … the disruptive innovation of Insurtech has numerous benefits that will positively influence the way people are dealing with their insurances … Technology will take over the insurance world by using complex systems for tracking cars, monitoring devices, helping customers to manage their insurance preferences and so on … Insurtech helps with leading businesses.
If you feel a little a little breathless after reading that, don't worry. It's not diminished lung capacity. After plowing through that, even a free diver would be looking for a little extra oxygen.
Just When You Thought It Was Safe …
If those conflicting points of view haven't made the insurtech issue as clear as mud, there's this, which says, in part:
Is there a bubble forming with all the billions being poured into InsurTech investments, and if so, is it likely to burst anytime soon? That was the question I found myself addressing repeatedly during the recent InsureTech Connect conference in Las Vegas. My response is a qualified "no."
And this — "Can an InsurTech Startup Compete With Progressive and GEICO?" — which says, in part:
Unwary and inexperienced competitors may grow by unknowingly writing the risks that their competitors didn't want … It defies all logic to suggest that there is a large segment of customers in a fragmented and highly competitive market that are being greatly overcharged simply because these companies refuse to offer them good rates to avoid cannibalization … In an industry where 96 is considered a best-in-class combined ratio, even a little bit of claims leakage can be quite hurtful.
Following the bouncing ball of insurtech opinions can be tiring, to say nothing of a source of eyestrain. Call us old fashioned, but we think if we keep one eye on keeping our customers happy and the other on the technology that keeps them happy, we're good. So are our customers.
The Present is a Gift to the Future
Especially since technology is no stranger to the insurance industry, we're not precisely sure what all the fuss is about. If an insurer calls and asks us if we'll have insurtech next year, we'll say we've had it since our founding in 2001. We may or may not say we're more interested in the insurance lifecycle than we are in the insurtech hype-cycle. But if the insurer says it's ready to write insurance, we'll definitely say we're ready to get that done right now.
In the meantime, if you need us, we'll be over here, singing along with a very catchy tune from Dinah Washington.
https://finys.com/wp-content/uploads/graph-3078546_640.png
303
640
Mark O'Brien
https://finys.com/wp-content/uploads/finys-logo-color.png
Mark O'Brien
2019-02-04 07:00:13
2019-01-11 18:31:30
What a Difference a Year Makes