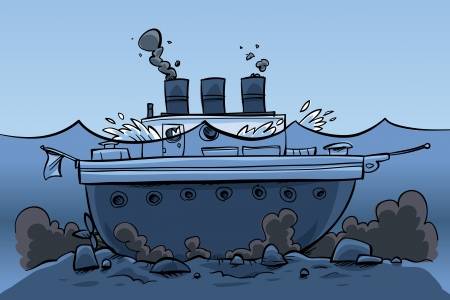 If you're familiar with the expression, "Loose lips sink ships," you understand why too much information (TMI) can be a bad thing. By the same token, too little information (TLI) can be equally bad. Case in point: The insurance industry seems conspicuously tight-lipped when it comes to information about implementations. As a result, there's precious little data on failed or failing implementations, to say nothing of blown budgets, blown dates, and undue expectations as they apply specifically to the insurance industry.
Fortunately, there are two other things from which to derive meaningful and applicable perspectives: (1) A plethora of data on ERP implementations. (2) Extrapolation. Let's have a look.
The Numbers Are In
Here are just three citations from the volumes of information about EPR implementations available on the Web: First, here just five of the failures listed by ERP Focus in "Ten ERP failure statistics that highlight the importance of getting it right first time round":
60% of ERP projects fail.
57% of ERP systems take longer than expected.
54% of ERP systems exceed projected budget targets.
40% of ERP systems experience at-large operational disruption.
41% of enterprises fail to achieve more than half of the expected benefits.
Second, according to this infographic from Technology Evaluation Centers:
Nearly 50% of ERP implementations fail the first time around.
On average, 30% of ERP implementations take longer than estimated.
Most implementations cost three to four times what was budgeted.
About 65% of the time, budgets go over because the system needs modifications to improve usability. But companies realize this only after the implementation has started.
Finally (for now), Management Consulting Now reports ERP implementations:
Take longer than expected (61%)
Cost more than expected (74%)
Fail to deliver more than 50% of the expected benefits (52%)
Leave their respective organizations unhappy with the results (59%).
While all of those sources and studies might not agree, we can agree all of their statistics are dismal … and unnecessary.
Why Settle?
These numbers may be dire, but they need not be leading indicators, as we say in the biz. With some initiative, some diligence, some foresight, and a clearly articulated set of shared expectations, these statistics can be greatly improved. Oh, and let's not forget clear and open communication between the parties involved.
Remember: Tight lips sink ships.
https://finys.com/wp-content/uploads/15328560-een-cartoon-schip-zitten-aan-de-bodem-van-de-zee-2.jpg
300
450
Mark O'Brien
https://finys.com/wp-content/uploads/finys-logo-color.png
Mark O'Brien
2019-03-04 07:00:32
2019-02-01 14:18:05
Tight Lips Sink Ships